Slowdown in Housing Market Expected but Predicting Why is Tricky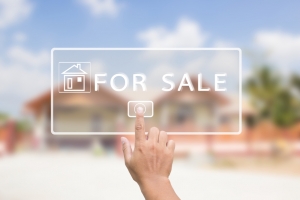 There is an expected slowdown coming to the housing market according to some experts. It is not the expected natural correction that could occur to the market. Nor is the slowdown due to rising interest rates, though that could happen in early 2022. The slowdown to the housing market is expected due to a lack of supply.
With high demand and low supply, hopeful home buyers should expect rising asking prices. Higher costs to get onto the property ladder will likely cut off many first time buyers, despite the opportunity to borrow very cheaply to purchase property.
While the holiday buying trend in the housing market is usually strong, it could be especially so this holiday. The pandemic is still causing problems and no one wants to go through lockdowns or restrictions like last year. At least no one that has yet to move into their dream pandemic lifestyle home. The expectation, even a small one, of a possible future restrictive life due to the pandemic could cause another boost in the market.
Home movers might decide to take action rather than remain in their current abode. Of course, many homeowners have taken advantage of the opportunity to borrow cheaply and have remortgaged to save a substantial amount of money. Some of chosen fixed rate remortgages to lock in a low interest rate rather than face rising rates and pay more than necessary. Some have also chosen a remortgage to allow their built up equity to turn into cash. Using the money to upgrade and improve their home, some have turned their current home into their pandemic lifestyle dream home through an equity cash release remortgage.
However, upgrading and improving a home does not always equate into more space. Having more room in which to work from home privately, set up an office for a side hustle business opportunity, or to have a space for children to study and play is a strong desire for those considering a move. If home movers become motivated to take action in the housing market for more space due to winter weather confinement during the pandemic, it would certainly free up homes considered ideal for first time buyers.
There are many possibilities and it is difficult to predict precisely what will happen in the housing market. The proof being that no one expected a robust market in the midst of a pandemic even with lower interest rates. The pandemic has made everything less predictable since it is far from a normal scenario.
The holidays might prove to be irresistible motivation to seek a new home for renters and home owners alike. Those that buy or homeowners that stay put should continue to have low interest rate mortgages and remortgages as rates are not expected to change until next year.
The warning of expected interest rate increases could very well be the biggest motivator beyond the pandemic lifestyle needs or the approaching holidays.
The opportunity to start out in a new home with a cheap mortgage is one that is not likely to last much longer. At least not the opportunity to borrow at historically low rates like available today.