Taking Action and Patience is the Key to Getting a Remortgage During the Pandemic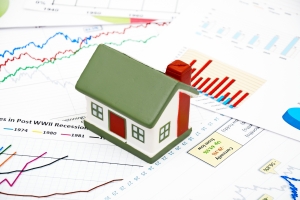 Homeowners and home buyers are finding that it isn't always easy to complete the borrowing process in the midst of a global pandemic. A slowdown makes sense with the inability for businesses to operate as usual under restrictions and guidelines to keep both their staff and customers safe. However, in an attempt to take advantage of the low interest rate offers in remortgages and mortgages, it can be stressful to discover that time is perhaps the biggest hindrance to getting that low interest rate deal completed.
Some homeowners and homebuyers are stuck in the process due to paperwork overloads by staff, while others are awaiting valuations or legal work. A remortgage or mortgage could be held up by one step and then another. It is all dependent on the lender or broker and their attempt to navigate the unchartered territory of operating during a pandemic.
This is all the more reason for homeowners and home buyers to take action sooner rather than later if they discover the right remortgage or mortgage deal they want. There is no guarantee that tomorrow the same deals will be available, or even that another lockdown will be necessary. There are many unknowns and when facing so many, it is going to be the borrower that sees an opportunity and jumps into the process as soon as possible that will be of the right mindset.
Patience will then need to be the priority as one moves from one step to the next within the process. The steps could be slower or stall, so it is important to stay abreast of the situation and be ready to provide any requirements quickly to the lender or broker as needed.
Tom Martin, a Mortgages Director for Halifax, remarked on how homeowners and home buyers can navigate within the current lending environment, "Physical valuations are starting up again and this is positive news for people looking to move or buy.
"Many estate agents have adapted to offering virtual tours. While these are great, getting the feel of a home and the local area should always be an essential part of the process.
"However, with several million Brits currently social distancing and some with concerns about the economy, there will likely be strains on all parts of the housing chain.
"This means the process could be slower than normal. Keep in mind that some third parties such as solicitors and conveyers may have less capacity and the process may be a bit slower than normal."
Mr. Martin added, "Before speaking to a mortgage adviser, make sure all your income details, bank statements and pay cheques are up to date and you have them prepared before the first meeting.
"The more accurate information you can provide from the offset, the smoother the process will be."