The Group of Homeowners That Will Remortgage No One Is Thinking About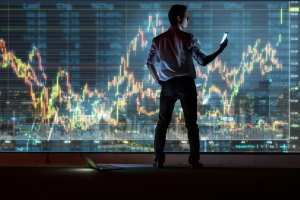 The demand for remortgaging has declined according to various reports. There are still low interest rates to be found, though not as low as years past due to hikes from the Bank of England's Monetary Policy Committee (MPC). Still, lenders do have deals and those deals could be beneficial to homeowners sitting in the shadows waiting to see which way the wind blows as Brexit draws nearer.
Since there are those willing to wait and allow their mortgage deal to end allowing them to be moved to their lenders' standard variable rate (SVR) and sit on a risky interest rate, it would seem that remortgage lending will continue to be weak. However, there are those that could boost the lending data.
A very large number of homeowners were remortgaging this time last year and the year before that. Those with terms that are due to end are more likely to remortgage again. They benefitted from securing a low interest rate and savored the peace of mind from set and budgeted repayment amounts. In the face of Brexit they will no doubt look for it again. They have proven that their financial stability with a fixed remortgage term is an opportunity they are not willing to pass on and they are going to be returning to the lending market.
All homeowners are encouraged to seek out the benefits a remortgage could offer. Even those that might have to pay a fee to switch early, or those close to having their mortgage deal end but not quite there, and of course those paying their lender's SVR. Shopping around requires no commitment, yet can give insight as to what advantages are available.
We are in an unprecedented situation with Brexit approaching and so there are no norms or experiences to follow. Rather each homeowner, those that know the benefit of a remortgage and those new to the opportunity, must decide on their own, despite what demand data or forecasts reveal.