The Lending Market Changed in a Blink of an Eye for Homeowners but Savings Still Possible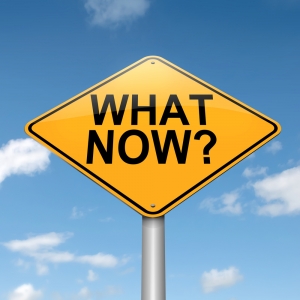 It was only a few weeks ago that there were unexpected favorable factors in the lending market for homeowners. Despite the Bank of England's Monetary Policy Committee (MPC) hiking the standard base rate to 4.5%, many lenders held back from pulling their lowest interest rate deals and pushing offering rates higher. It was a competitive move by lenders to draw the attention of borrowers, but that opportunity may have passed.
The latest inflation report has pushed some lenders to pull products and to replace the lowest interest rates with higher ones. Some have followed the MPC's move and have pushed their rates up by as much if not more than 0.50%.
Inflation has at least fallen below double digits. It had remained so no matter the increases in the base rate. The target rate set by the Bank is 2.0%. It is now slightly below 9% at 8.7%, which was down from the previous 10.1%. Yet, inflation remains stubbornly high, and it has caused more caution in lending. It has also caused the forecasts for the peak of the base rate to be increased to a possible 5.5%.
A forecast for a higher peak rate than previously predicted and lenders raising their interest rate offers should put homeowners on alert. There may be less savings to be found currently, but there are still many lenders that have held back from increasing their rates. There are other savings to be found as well.
Certainly, savings are a priority for households with budgets weary from long enduring inflation, the global pandemic, higher energy costs, higher interest rates, and higher costs of most things.
For homeowners, lower interest rates may be disappearing from the lending market, but finding savings is possible by putting off paying more than necessary. This could be easily done by remortgage shopping according to experts.
Remortgage shopping is simple and fast when done online. It could quickly give homeowners information as to what benefits are available to them.
Homeowners at the end of their current mortgage term will have the choice to either remortgage or to allow the lender to move them to their standard variable rate (SVR). Rather than choose the riskier SVR, a homeowner could choose a remortgage to not only secure a likely lower rate, but also secure a fixed rate and shield against further rate hikes.
To discover what remortgage offers are available, shopping online is encouraged as it is quick and easy, and quotes could be compared in minutes. Visiting the website of a remortgage broker could offer numerous quotes from a variety of lenders in a one-stop shopping experience. Homeowners could also visit individual lender websites. Once quotes are available it is simple to narrow down on the best remortgage offer.
One tip to homeowners is to not focus entirely on the lowest interest rate offers when reviewing quotes. The lowest rates often have higher fees and other costs. An offer with a slightly higher interest rate could have lower fees and costs and could offer more savings overall than the lowest interest rate offer.
The point is that there are opportunities to save money despite homeowners facing higher interest rates than what they are used to paying at the end of their current interest rate. Lender rates offered are the highest in over a decade. Those that secured their mortgage when the Bank's base rate was almost at zero at 0.1% will find their lender's historic offer is no longer available, but a remortgage will likely offer a lower rate in comparison to a SVR. Also, rather than the variable rate of the lender, a fixed rate remortgage could be found to protect from future hikes.
Shopping for a remortgage should be a priority and done sooner rather than later. Not all lenders have pulled their best deals, nor have they increased their rates. Rather than miss out by waiting too long, homeowners should shop online as soon as possible and find savings where available while they still can. Just as things have changed quickly, they could do so once again, and there are still opportunities available for those that shop now.