The Online Remortgage Search Tip Every Homeowner Needs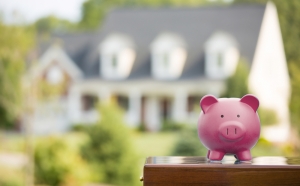 Homeowners have been showing more demand for remortgaging. With reports out that a homeowner could likely find savings in a lower interest rate compared to the level they were paying on their mortgage, and perhaps a rate lower by half or more than their lender's standard variable rate (SVR), it makes sense to shop for a remortgage. The ease in shopping for a remortgage online makes the process quick and easy. However, there are few things, and especially one thing that homeowners need to keep in mind.
Experts encourage homeowners to start shopping online for a remortgage. Most remortgage lenders and brokers offer quotes after a few answered questions. Then with quotes in hand they can make a more informed decision through comparisons.
It could also be helpful to keep in mind that brokers work with many lenders. They could offer the homeowner quotes from various lenders versus just one, as would occur when getting a quote from a particular lender. Brokers also will be helpful in knowing which lenders are willing to work with homeowners that have complicated remortgage needs.
Brokers often have exclusive deals from lenders that are not offered directly to the general public.
When shopping remortgages, homeowners should not review only the lowest interest rate deals. The very lowest remortgage interest rate deals often are connected to the most expensive fees. The remortgage with the greatest possible savings for a homeowner could be the one with the slightly higher interest rate since it would be associated with lower fees.
It is in considering the costs and the savings together that the homeowner will discover the best remortgage for savings benefits.
Online remortgage shopping is such an easy process and experts are encouraging all homeowners to find out what savings are possible. The interest rates are attractively low and lenders are starting to be competitive for the attention of homeowners. Keeping in mind to gather many quotes and not to be focused solely on the lowest interest rate will be helpful to any homeowner looking to take advantage of current remortgage deals.