The Summer Months Could Be a Great Time to Remortgage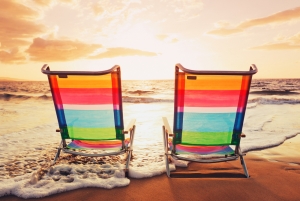 Homeowners are keeping the lending market busy as remortgaging was responsible for 33% of mortgage lending in April according to LMS. This level is up from the still strong showing of homeowners in March with 28% of mortgage lending credited to remortgages. In April there were 38,475 remortgages which was up 8% from the 35,500 remortgage deals in March.
In a year on year comparison, there was a 10% increase over the 34,700 remortgages in April 2016.
The value of the April remortgages was an increase of 2% over the March level of £6.1 billion.
Overall, mortgage lending declined by 11% from March to April according to CML reports. There was a decline from £20.7 billion in March to £18.4 billion in April.
Remortgaging is expected to remain strong throughout the summer. Continued low interest rates, long terms, and incentives are too good to pass up by homeowners looking to secure a strong safety net for their financial health. Lenders are eager to find customers and homeowners should find them competitive and ready to offer very attractive deals for months to come.
Experts advise homeowners to consider that while the summer should offer low interest rate remortgages, there is a time element to consider. The remortgaging process is longer than it used to be and rather than hurry through in stress, take advantage of the ability to shop around, find the best deal, and not be pressured by possible quick rate changes on the horizon. Homeowners could start by shopping around online for a quick no obligation quote and the possibility of substantial savings could be the motivation needed to push them into a summer remortgage.