The Weekend is a Great Time to Shop for a Remortgage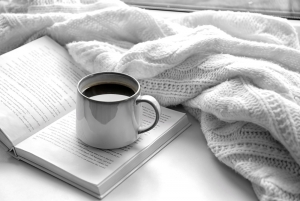 Homeowners are taking notice of the opportunity available with remortgaging, but many could be missing out. According to a study, a large number of homeowners were completely unaware of the benefit of remortgaging and others had misconceptions of what a remortgage does. In basic terms, remortgaging is getting a new mortgage by the homeowner. When their first mortgage was obtained it was connected to a term, or length of time in which the agreement would be set as to what interest rate would be charged to the homeowner. Once the term ends, the homeowner can allow the lender to move their loan to the lender's standard variable rate (SVR) or the homeowner could remortgage and secure a loan with the interest rate and terms they desire.
By securing a remortgage, the homeowner can again choose from a variety of choices such as a variable rate for a number of years based on a particular calculation determined by the lenders offering, or perhaps a fixed rate deal for a number of years where the interest rate remains the same. Fixed rate deals are popular when interest rates are low and the expectation is for rates to rise. By securing a fixed rate, the homeowner is choosing to pay a rate for a determined length of time rather than being subjected to a higher rate and paying more than necessary later on.
On the other hand, when rates could possibly go down, a homeowner might choose a variable rate in which the rate could fall according to the Bank of England's Monetary Policy Committee (MPC) action rather than being locked into an interest rate even when the rates are declining.
Currently, it is not unusual for a lender's SVR to be at a higher interest rate than that of what is on the market with a remortgage. In fact, the average SVRs available could be more than double of what is available with a remortgage even as a fixed interest rate deal.
For a homeowner not willing to take risks with their household budget when interest rates could rise, getting away from a variable rate could be a good idea, especially a lender's SVR. Whereas, a fixed rate could lock in the current low interest rates available for the length of the term and save money immediately if the rate is lower than what the homeowner has been paying and save later against what the homeowner might have paid as rates increased.
The interest rate determines the cost of borrowing. There could be other fees involved when obtaining a mortgage or remortgage, but the main cost is determined by the interest rate. The lower the interest rate the cheaper the borrowing in comparison to higher interest rates.
For the first time in three years, the MPC increased the standard base interest rate in early December 2021. The rate increase, despite or because of the global pandemic, was due to rising inflation. To control inflation, the MPC increased the interest rate. Their action retired the over 300 year historic low rate of 0.1% to a level of 0.25%.
Rates quickly changed in the offerings from lenders. While the rate change by the MPC is more than double its level previously, in the scope of things, the rate is now very low in comparison to levels of double digits seen prior to the economic crash, or what was seen during even the start of the recession. Rate offerings now with remortgages could even be much lower than what was available for homeowners that mortgaged or remortgaged only a few years ago.
This is why experts encourage all homeowners, whether they have already had their mortgage deal end and are paying on a loan connected to their lender's SVR, or if they are close to having their term end, or they aren't even near to having theirs end. By shopping around, a homeowner can be aware of what savings are available and make financial strategic choices.
For a homeowner not nearing the end of their term, they could take into consideration rising rates and whether they want to face higher rates when their term ends or they are willing to pay penalty fees now for ending their deal early and lock in a low fixed rate remortgage that will take them through more years without a rate increase.
Those that have had their deal end and are on a SVR should determine how much they could save with a remortgage and if escaping the risk of possible quick SVR increases ahead is better than absorbing higher costs into their household budget. If risk is not desirable when rates could increase, then remortgaging could lock in a low interest rate and offer peace of mind.
Those homeowners that are close to having their deal end might want to consider that the next MPC meeting in which a rate increase could occur is coming up in February. By remortgaging now, they will escape missing out on the attractive deals offered by lenders now rather than facing higher rates later on.
Homeowners have the advantage of being able to shop anytime online. The weekend is a great time to sit back and invest a few minutes of time to quickly determine what savings are available. By visiting websites of lenders, or quick shopping in one stop with a remortgage broker's website, a homeowner can answer a few easy questions and have quotes as to what deals are available. They can then make determinations and narrow down choices to take action by the start of the coming week ahead and take advantage of the benefit of remortgaging.
Consider the weekend as a great time to shop around and gain a safety net against possible interest rate increases of which experts believe could be many in 2022.