There Could Be Remortgage Offers Homeowners Have Missed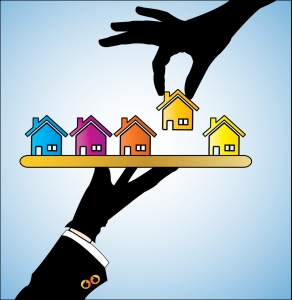 The demand for a remortgage has risen and it is all due to the strategy of securing a safety net in a shaky economy. Inflation is growing at a rapid rate which has not been seen in four decades. Interest rates are rising, and energy costs are breaking budgets. This all comes on the heels of a global pandemic that still is lurking and could cause issues when summer is over and the outdoors is less accessible to gatherings, dining, entertainment, working and studying. Household budgets need some relief and for homeowners that relief could come in a remortgage.
With a remortgage, a homeowner could for instance, secure a fixed rate remortgage that would lock in the interest rate for the duration of the term and offer escape from any further interest rate hikes. Remortgages could also offer other benefits such as with an equity cash release a homeowner could get cash in hand from their built-up equity and use the funds to consolidate debt, make improvements or upgrades in the home, pay for a wedding, or even a holiday.
The ability to lock in an interest rate with a fixed rate remortgage is a top reason of most homeowners. The interest rate has risen to a level not seen in over a decade, and there are warnings of further increases on the way. Considering the Bank of England's Monetary Policy Committee (MPC) has already hiked the standard base rate during each of their last five consecutive meetings homeowners could do well to heed the warning of more to come.
In December, the Bank's base rate was at an all-time low. At 0.1%, it was a low not seen in over 300 years. By June, the rate has increased to 1.25%. There was not a meeting in July, so the meeting on 4 August will be the next possible rate increase, and there could be yet another in September. This is why homeowners are taking action sooner rather than later to find an escape route from paying more than necessary on their repayments. So much so, that some homeowners are choosing to end their mortgage deal early and endure penalty payments in order to remortgage now with current interest rate offerings rather than wait out their term and face possible higher interest rates.
Experts are encouraging all homeowners to shop for a remortgage. There is no obligation to proceed when shopping for quotes, and by simply shopping and getting a quote in hand a homeowner could discover what possible savings, benefits, or peace of mind could be obtained with a remortgage.
It's common for the first step in remortgaging to involve the current lender, but homeowners could be missing out on many more offers when failing to shop with other lenders and brokers. By throwing loyalty aside, a homeowner could be putting their personal financial situation as the priority and the outcome could be more beneficial.
It's easy to shop online with many lenders. Going website to website of remortgage lenders could put quotes in hand in a matter of minutes. There is also the ability to shop with a variety of lenders by visiting a remortgage broker website. Brokers work with many lenders on behalf of the borrower. Also, because the broker environment is competitive for lenders, some will offer exclusive broker deals they do not offer directly to the general public.
Loyalty has its place, but not when it is with a lender that cannot offer as much savings or benefits of another lender. It could be the original lender will be as competitive as others for the homeowner's remortgage and getting many quotes will reveal this. Since the homeowner is in fact shopping for the best deal, it could pay off to shop many choices in which to review and compare to find the best remortgage available rather than missing out.