There is Hope to Free Mortgage Prisoners to Allow Remortgage Opportunity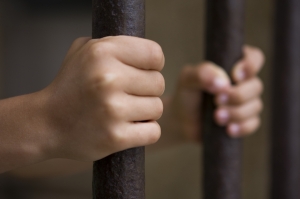 According to the Financial Conduct Authority (FCA) there are approximately 150,000 homeowners that are up to date on their repayments, but due to strict affordability checks cannot remortgage. Without a remortgage, when their mortgage deal ends they are moved to their lender's standard variable rate (SVR). For those that mortgaged two or more years ago a SVR could be two times the rate level they are used to paying or even more.
There are, of course, many homeowners that may not know they are a mortgage prisoner and that they are trapped by their current mortgage and unable to remortgage because they have never tried to remortgage. Only when trying to get a remortgage and being turned away will the homeowner discover that they are unable to break free from their current deal and stuck to their lender's SVR.
There is a group of MPs that are launching an inquiry as to how to help mortgage prisoners. The FCA is also developing proposals to help mortgage prisoners. Yet, so far, nothing is set to fully free the mortgage prisoners to allow them to remortgage and take advantage of the opportunity to save money and secure a lower interest rate.
Those that can remortgage have the benefit of securing a fixed rate low interest deal to give them peace of mind over the years ahead. They would escape the expected interest rate hikes being warned about that could occur over the next 18-24 months of which there could be two or three.
Without a remortgage, a homeowner cannot take advantage of equity cash release remortgages. This is one of the most popular remortgage products currently. It allows the homeowner to turn their built up equity into cash which they can use for any need they want such as a dream holiday, paying down debt, starting a new business, or investing back into the property with a kitchen upgrade or other improvements.
There is hope that a solution can be found to release mortgage prisoners and in doing so it will allow them to take advantage of the remortgage low interest rates available today.