Time to Remortgage to Beat Brexit and Save Big This Year is Closing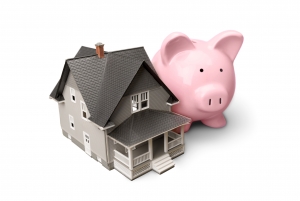 Homeowners have been showing strong demand for remortgaging. At the end of a homeowner's mortgage term there is a choice to remortgage and seek savings and other benefits, or do nothing and allow the lender to move the mortgage onto the lender's standard variable rate (SVR). Current SVR interest rates could have some homeowners paying double or more the interest rate they are used to paying.
Remortgage interest rates are currently very attractive. Savings could be substantial for some homeowners and as an added motivation to remortgage, lenders are putting out remortgage products with long fixed rate terms. Some terms on the market haven't been seen in over a decade, such as 10, 15, 20, and 30 year term deals.
Many homeowners are seeking to secure a savings filled remortgage prior to the deadline of Brexit which is 31 October. Time is closing in to not only complete a deal by then, but also by the end of the year. There is much uncertainty surrounding Brexit and what will occur afterwards, especially in 2020. One of the uncertainties is what will happen in the lending market. Lending could tighten, interest rates could increase, and the best deals currently available could be pulled and disappear.
According to experts, there are a large number of homeowners that are due to have their mortgage deal end in October. It is, therefore, an optimal time to take advantage of the opportunities in remortgage lending for those homeowners as well as any others that would benefit by securing a low rate, perhaps fixed rate, remortgage by the end of 2019.