Tips to Find the Best Low Interest Rate Remortgage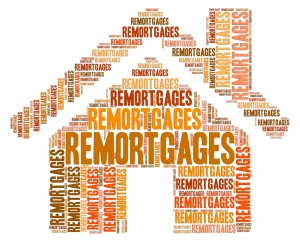 Homeowners are likely to be looking for a remortgage to help them through the coronavirus pandemic that is impacting the economy and personal finances in deep and exhausting ways. Through a remortgage, a homeowner could save a substantial amount of money by securing a lower interest rate than the one they are currently paying. Those that choose a fixed rate deal could secure the low interest rate and savings for years ahead.
The task at hand then is to find the best low interest rate remortgage and the good news is that it can be done and quite easily.
Experts encourage homeowners to start looking for their best remortgage online. Most, if not all, remortgage brokers and lenders will have their remortgage deals listed on their website. Many of them will allow the homeowner to receive quick quotes after answering a few questions. In a matter of minutes, a homeowner can have a possible remortgage quote in hand.
Next the homeowners should gather more and more possible quotes. Some brokers, which work with many lenders on behalf of the homeowner, will not only list several remortgage deals on their website, but offer comparisons between them and will give quick quotes from many lenders all at once.
Brokers often have exclusive deals that lenders have provided them that are not offered to the general public, so even though the homeowner might have visited a lender's site for a remortgage quote, it could be helpful to visit a broker and have comparison deals to review.
Finally, when shopping for a remortgage, homeowners should not only gather information on the lowest rates from each broker or lender. They should consider the slightly higher rates that are still lower than the rate they are currently paying. The lowest rates often have higher fees. By choosing one that is still a lower interest rate, but with cheaper fees, the overall savings could be higher. It will pay off in money saved for years if the homeowner compares offers and considers several deals that rather than only the lowest rate offer in search of the best remortgage deal on their market for their needs.