Tough New Lending Requirements Create Challenge for Borrowers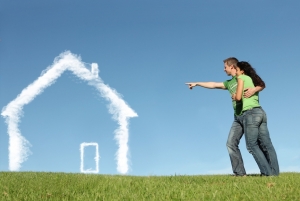 Tough new lending requirements have created a challenging environment for anyone looking to obtain a mortgage. Recent figures from the Bank of England show April mortgage approvals have fallen to a nine month low.
Slightly fewer than 63,000 people obtained mortgages in April which is down more than 5% from the March figure of 66,563. This is almost 20% lower than the January figure of 76,000. Remortgages are also struggling as April had only 31,700 approved. This is the lowest total since March of last year.
New rules set by the Financial Conduct Authority have been designed to test the financial mettle of those looking to obtain a mortgage and then sustain the ability to make a monthly mortgage payment. Checks into the borrowers income as well as spending habits is now standard for the approval process of anyone seeking a mortgage. The test is designed to also ensure a borrower is able to handle the monthly payment of the mortgage if interest rates rise and they are carrying a flexible mortgage. The test is also applied to those applying for a remortgage.
Howard Archer of IHS Global Insight commented on the latest news in housing, saying: "The Bank of England may also very well recommend to the Government that it dilutes the Help to Buy mortgage guarantee scheme. In particular, the £600,000 price limit for a house under the scheme could be cut, perhaps to £300,000."
Archer added: "Significantly though, the Bank of England has indicated that it would prefer not to use higher interest rates to try and cool the housing market down."
The new approval process includes questions about how much a potential buyer spends on the following:
Eating out
Alcohol
Cigarettes
TV and Internet subscriptions
Mobile phone
Gym memberships
It also includes questions about starting a family and how much gambling is done, as well as several others.