UK Average House Price Increases Despite Higher Interest Rates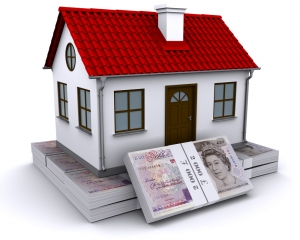 The UK average house price has increased again and this comes as interest rates are higher than buyers have faced in over a decade. According to Rightmove, an online property lister, the average price of the housing market is £369,968, which is up 9.3% in the past twelve months. The price is a bit higher than recorded in May of 0.3%, but below April's data of 2.1%.
The past year has seen house prices grow by 9.3%. The factors driving up the demand in the market is likely due to homebuyers trying to purchase before interest rates grow higher. Also, there is still a strong desire of home buyers to purchase for reasons that presented during the start of the pandemic. Home buyers are still interested in getting more room, searching for green spaces within the community or their garden, and private space with the ability to work and study as some are still working from home or working hybrid, which is from both home and at their work space.
The housing market is also being impacted by strong demand while supply is low. Builders have been held up in completions due to supply chain disruptions and lack of workers returning to the building sector. Inflation also could be causing issues for the ability to keep building projects in budget. Homeowners are also not moving as they were before the pandemic, either to upgrade or downgrade. The volume of properties on the market is 40% less than what was available pre-pandemic.
The market may have continued to produce an increase in the average house price, but there are signs that the market could be slowing. The demand from buyers is still higher than before the pandemic, but lower than this time last year. It is also expected that more first time buyers are going to back away from the market, either due to a lack of affordability or fear in purchasing while inflation takes a toll on household budgets.
Rightmove has adjusted their forecast for the year to an annual increase of 7% versus the previous 5% due to continued high demand and low supply.
Tim Bannister of Rightmove, remarked, "With such an imbalance remaining between supply and demand, prices look underpinned, and we would therefore only expect typical smaller seasonal month-on-month falls, rather than more significant price falls in the second half of the year."