UK Economic Outlook Could Push Up Demand for Remortgages and Mortgages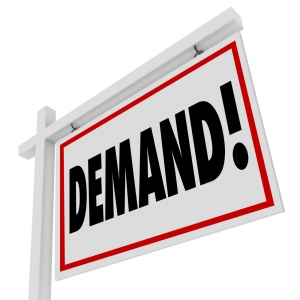 The Brexit vote in June did less immediate damage to the economy than expected and that has prompted the British Chambers of Commerce (BCC) to give a more optimistic outlook for this year. There is still uncertainty ahead, especially with the expectation of increased inflation and changes in the global economy, so many experts remain cautious.
The projected impact is for 2016 UK growth of 2.1% which is up from the earlier forecast of 1.8%, but for 2017 there is a drop to 1.1% for 2017, and again this is more optimistic than the previous forecast of 1.0% growth for next year. It is the following year, of 2018, where the less optimistic outlook occurs with a new prediction of 1.4% from the previous 1.8%.
The UK economy grew by 0.5% in the third quarter holding off a recession after the Brexit vote. Yet the value of the pound was hit hard and that is pushing up the cost of imports to the UK which could in turn push up inflation. Consumers will therefore be losing buying power and that hits into household budgets, especially with winter on the horizon when budgets must cope with rising heating costs and other necessities of colder weather.
BCC Director General, Adam Marshall, remarked, "In the absence of a clear road ahead, many companies have been adopting a 'business as usual' approach in the months since the referendum, which has kept conditions buoyant this year and prevented a sharp slowdown in growth.
"While some firms see significant opportunities over the coming months, many others now see increasing uncertainty, which is weighing on their investment expectations and forward confidence."
These forecasts are more likely to push those homeowners considering a remortgage or hopeful home buyers to look more seriously at the low interest rate deals available. Savings with a low interest rate loan would help counteract the tightening of the UK economy in the years ahead. Planning for the future is made simple with the various attractive fixed rate remortgages and mortgages currently being offered in the lending market and from brokers.