UK Experiences Deflation for April but What Does that Mean for Homeowners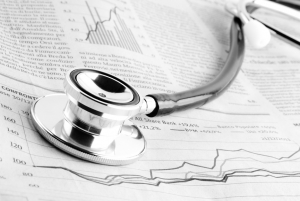 Consumer prices in the UK for April turned negative for the first time since March 1960. The Bank of England Governor, Mark Carney, had forecasted for inflation to fall below 0.0% some time in spring of this year. The low inflation rate is being credited to the declining cost of petrol and grocery pricing as well as sluggish global economic growth.
While this will give consumers more buying power, if it continues and wages drop then mortgages could be less affordable than they already are and homeowners could find their current mortgage deal difficult to afford. With lenders offering record low interest rates, remortgages could be the safety net homeowners need to get a fixed rate that is more affordable in the event there are bumps in the road ahead with the economy.
Experts are not worried about extended deflation due to the expectation that oil prices will not stay low for long. Inflation is expected to pick back up by the end of the year.
UK Treasury Chief, George Osborne, made a statement assuring that the Bank of England is very well equipped to handle deflationary risks should they prove more persistent than forecasted.
Annual inflation is expected to increase back to the Bank of England's target level of 2% by early 2017 if wage growth increases and oil prices increase from their recent declining levels.
Because of deflation the Monetary Policy Committee (MPC) is not expected to increase the standard base interest rate over the next few months, but homeowners should be aware that lenders do not have to wait on the MPC. Once demand grows for mortgage lending overall, then lenders will no longer be competitive and find it necessary to offer cheap remortgage and mortgage deals.