UK Home Buyers and Lenders Get Support from New Mortgage Scheme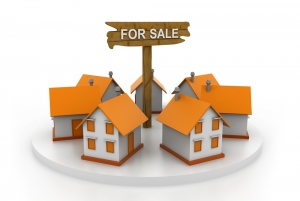 The housing market has continued to show strong resilience during the pandemic. First time home buyers and home movers have been keen to take advantage of the low interest rates as well as fulfilling the need to have a better dwelling for their pandemic lifestyle. The new desire for places within the home for work, studying, fitness, and more is pushing the demand. Now the government is due to unveil a new 95% mortgage guarantee scheme to help more buyers get onto the property ladder.
The surge in demand with fewer properties coming to the market is pushing asking prices upward. While the cost of borrowing may be in reach of more hopeful home buyers due to low interest rate mortgages, the cost of the home may not be within reach in the weeks and months ahead.
In addition, lenders are hesitant in offering mortgages due to the risk during the economic stress brought on by the pandemic.
According to the property lister Rightmove, the average asking price increased by 2.1% in April. This is a new all-time high of an average of £327,797. This is an increase of £6,733 from March.
Part of the decline of properties coming onto the market is thought to be sellers holding back until more people are vaccinated against Covid-19. The spring season is usually a time when sellers seek to put their properties on the market. Due to the pandemic, it might turn out different this year with fewer sellers.
The new scheme began with the government offering mortgage lenders the ability to buy a coverage guarantee of 80% to 95%. The government will then cover losses on the guaranteed slice of debt if the borrower enters financial difficulty and the property is repossessed. This scheme should relax the concerns of lenders about their risk in lending during the pandemic.
As of Monday, Lloyds, Santander, Barclays, HSBC, and NatWest were all offering deals through the scheme. It is a hopeful program that should assist homebuyers, the housing market, and the economy.
Chancellor Rishi Sunak remarked, "Every new homeowner and mover supports jobs right across the housing sector, but saving for a big enough deposit can be hard, especially for first-time buyers. By giving lenders the option of a government guarantee on 95% mortgages, many more products will become available, boosting the sector, creating new jobs and helping people achieve their dream of owning their own home."