UK House Price Growth Expected to Moderate in Coming Months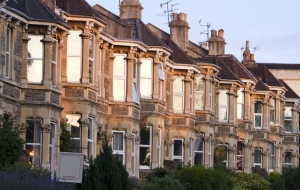 According to the latest data by Halifax and estate agent Savills, although UK house prices have increased 10% during the last twelve months, growth will slow until the turn of the decade. Prices grew almost 3% during the three months to October and only 1% in the last month. This puts the average price of a UK house at £205,240. Comparatively speaking, prices during the quarter to October were almost 10% higher than during the same period last year.
In the opinion of some housing experts, tighter mortgage rules and the coming increases in interest rates are going to temper the rise in house prices in the coming months and years.
Thursday's meeting of the Bank of England's Monetary Policy Committee was quite telling for the predicted rise in interest rates. The vote to increase interest rates remained the same from the October vote, 8-1 in favour of keeping the base rate locked at 0.5%.
London remains a city to itself and outside the normal data which would normally include a higher populated area. Prices are expected to rise faster in the capital city between now and 2020. Growth will likely begin in the centre and spread outward to surrounding city areas and then suburbs of the city.
Howard Archer of IHS Global Insight has predicted house growth for the next twelve months to be in the 6 to 7% range. He commented on the future of house price growth, saying: "More stretched house prices to earnings ratios, tighter checking of prospective mortgage borrowers by lenders and the strong likelihood that interest rates will start rising gradually during 2016" are his primary reasons for the moderation in house price growth.