UK House Price Rises to Another Record High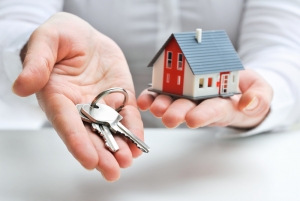 The UK housing market has proved to be astoundingly resilient, even when the experts forecasted much less. In the midst of a global pandemic and lockdowns, no one would have second guessed any forecast that the housing market would ice over as home buyers stayed away. However, the pandemic pushed a new desire in what a home should be for workers having to work from home and children having to study from home and space became a priority.
The need for space created frenzy in the market as home buyers were willing to purchase at almost any asking price to gain more indoor space. Add in a garden in which families and pets could enjoy outdoor time safely and whenever desired and the property became a prized dream home for those looking to better fit into the pandemic lifestyle that had been created by Covid-19.
Even as vaccines have rolled out and life is moving toward a more normal way of living, the desire for a home away from the hustle of city life and as a safe hold against any turn in the pandemic that would cause another lockdown is highly coveted. Buyers are not only very interested in buying they are not being put off by the higher asking prices that have developed.
According to Zoopla, the new average house price from August data has reached a new record high of £235,000. In comparison to house prices from the same month last year, there has been an increase of 6.1%. House prices have been shown to be growing the most in the region of Wales with an annual growth rate of 9.8%.
The sustained interest in the housing market can also be credited to the low interest rates being offered by lenders. With historically low interest rates making borrowing cheap, it is almost too good to overlook. Taking advantage of the opportunity to borrow at such a low interest rate, not only are home buyers gaining attractive mortgages, but homeowners are finding amazing deals in remortgaging.
The most popular deals in remortgaging in the past few months have been fixed rate deals with longer terms and those that allow built up equity to be turned into cash. While the cash can be used for any need the homeowner desires, many are turning to improvements and upgrades in their current homes. It allows them to stay put and change their current home into one that better serves their pandemic lifestyle needs rather than compete in the housing market.
Since the approaching holiday months can often see a boost housing market demand, as the months ahead pass it could be the current record high house price for the UK will grow even more.