UK House Prices Reveal Slowdown in Third Quarter Report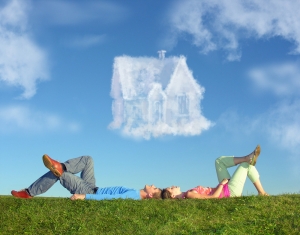 House prices in the UK are experiencing a slowdown. Hometrack reveled in its latest house price index that London slowed down by two thirds in the third quarter compared to the 12 month average, which recorded at 0.5% to 1.4%. Other cities are experiencing growth above capital in the last quarter according to the data.
Eight cities, along with London registered above their 2007 peak. London at 30.5% above the 2007 peak, Cambridge at 28.7%, and Oxford at 21.9% were at the top of the cities. Cambridge and Aberdeen experienced the fastest slowdown with negative growth of 0.2% and 0.4% respectively.
The average national annual increase was £15,200. London, the top of the property value increases, had an annual average increase of £57,000.
Richard Donnell, Research Director, Hometrack, remarked, "The high growth cities over the last year are now recording the fastest slowdown and this is most pronounced in smaller cities such as Cambridge and Aberdeen. The Aberdeen economy is closely related to the health of the oil industry and a weakening oil price is impacting the housing market. The slowdown in London, which we identified in, will act as a drag on the UK rate of house price growth over the next 12 months. The rate of growth in house prices is starting to lose momentum across other cities in southern England, while across the rest of the country modest levels of house price appreciation continue as prices rise off a low base.
"Overall we expect modest UK house price growth of 2% in 2015, which is more in line with earnings growth. Significant pent-up demand has feed back into the market in the last two years pushing house prices higher in all cities but the underlying rate of growth is now slowing across the majority of markets.
"The introduction of mortgage market affordability tests in the middle of 2014 has reduced the overall impact of low mortgage rates on house prices. A return to more modest rates of growth should be welcomed especially by the Bank of England. The ongoing heath of the housing market is now about the extent to which the growth in the economy feeds into continued growth in incomes and employment.
"Whilst there are only isolated price falls city level, there is clear evidence of more localised price falls starting to emerge with, for example 20% of London postcodes registering price falls in the last quarter. We would expect to see further, modest price falls the months ahead as prices re-align off a high base to what buyers are prepared to pay. Changes in demand can feed quickly into prices as we have seen in the last 18 months but it is important to remember the equation works in both directions."