UK Households Warned of Higher Inflation and Tightened Lending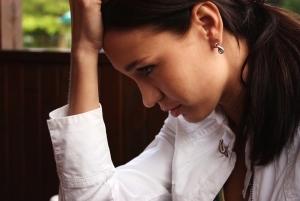 The UK is expected to reach an inflation rate level of 11.0%. The Bank of England has told banks to keep more money available for buffering against the economic issues ahead and this will mean a tightening of lending with stricter affordability tests. Energy and fuel prices are expected to continue climbing. The information contained in the Bank's recent Financial Stability Report.
The UK's banking sector is considered secure and capable of weathering the economic downturn forecasted, but starting one year from now the banks will be required to have set aside an amount equal to 2% of their assets as a buffer. The current requirement is 1.0%.
For homeowners, remortgaging is considered an opportunity to not only possibly save money, and/or put cash into hand, but also provide a safety net against further interest rate increases that could put a hardship onto household budgets.
It is estimated that 80% of mortgages are currently on a fixed interest rate, but approximately 40% of these mortgages are set to expire this year or next. When those mortgage terms end, the homeowners will likely be choosing from much different interest rate offers than before. This is why some homeowners are deciding to pay a penalty fee to end their mortgage deal early to allow remortgaging with current interest rate offers before other increases occur.
The current standard base interest rate set by the Bank's Monetary Policy Committee (MPC) is at 1.25%. It is expected that the rate will be hiked at the next MPC meeting which will occur in August. The current rate is the highest it has been in over a decade.
Homeowners that have had their mortgage term end, those close to theirs ending, and even those not near completing their term are encouraged to shop for a remortgage. Shopping online could offer quotes in which to review and learn about what benefits and opportunities are available.
For some homeowners obtaining a fixed rate remortgage is the goal to secure their repayments against further interest rate increases. Others are seeking the ability to cash out built up equity to put cash into hand. Almost all are seeking a low and affordable interest rate in which to connect to their property loan for savings.
Shopping for a remortgage online is quick and easy. Going from lender to lender websites, or making a one-stop online shopping experience with a remortgage broker could offer many quotes in which to review and discover the best remortgage offer for the homeowner. It should be noted that remortgage brokers could also have exclusive deals which lenders do not offer to the general public but only through broker offers.