UK Housing Benefit Set to Surpass 1 Billion Pounds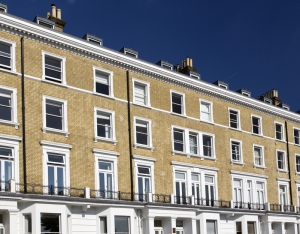 According to Labour, the government continues to make statements indicating the housing benefit amount will eventually be lowered. This has yet to occur as the current housing benefit bill is set to rise by £1billion over the course of the next few years.
The bill is proving to be costly as more people need to be trained and then earn enough to put a roof over their heads.
Rachel Reeves, shadow work and pensions secretary, will carry a message with her and deliver it to the annual conference of the GMB union. Her message will be: "The cost of the Government's failure to get more people earning enough to put a roof over their head is the equivalent of 24,000 more nurses or 30 million additional GP appointments.
"And we all know why this is. We have more people than ever who are working but not earning enough to pay the rent - let alone get a mortgage; and we have the lowest levels of house-building since the 1920s."
Reeves will add: "Not only will this improve living conditions for those in overcrowded accommodation, and restore the hope of home ownership to many for whom it now seems out of reach; not only does it have the potential to create thousands more construction jobs and apprenticeships; it's the best way to control the benefits bill as well."
Disagreement with Reeves is popular with some in the Conservative party however. A recent spokesperson commented on the Reeves opinion, saying: "Rachel Reeves even voted against our cap which stops people claiming over £100,000 a year in housing benefit to live in expensive homes that other taxpayers cou