UK Housing Market Activity Slows a Bit in November with Recent Interest Rate Hike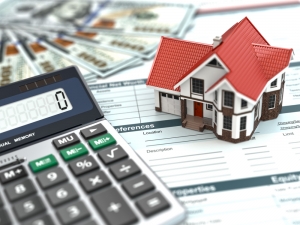 Rising house prices have been a staple for the UK housing market for years and the first two-thirds of this year has been as well. Month after month, house prices have continued to rise and make it more difficult for first time house buyers to even consider purchasing anything on the market. The trend of rising prices has now slowed. According to many economists, the recent hike in interest rates is to blame.
The health of the housing market is typically always tied to growth of property prices. This market has demonstrated strength for years, but is now starting to slow a bit in terms of overall price gains. Housing experts are putting the blame on the recent increase in the base interest rate.
Interest rates were hiked a few weeks ago in order to slow the momentum of inflation. In September, inflation spiked to 3%. That rolling ball was in need of slowing down at least and the Bank of England did just that in raising the base interest rate from 0.25% to 0.5%. House price growth responded by slowing down month on month.
Remortgage continues to be a strong point of activity within the market and house owners are still finding deals to help them save money each month on the cost of their monthly mortgage.
Healthy employment rates and low interest rates are two points which are helping maintain a high level of demand, but pressure on household income due to inflation appears to have stifled growth a bit in house sales. With the holiday season straight away, activity within the market is predicted to slow even more.