UK Housing Market Asking Prices Rise with Demand as Supply Remains Short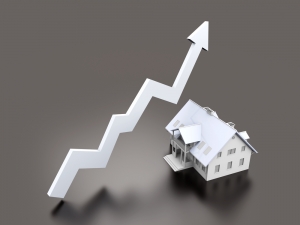 The average asking price on the housing market has increased to £333,564 according to the online property listing site, Rightmove. This is a 1.8% increase, or £5,767, over the average asking price recorded last month. Many factors have come together to create the current boom to the market. One major factor is the strong desire to find the dream home that was imagined during the pandemic and lockdowns. Demand has increased, but supply has remained weak, and that has pushed asking prices upward.
The pandemic lifestyle created a deep look into our homes. There was a new need created by lockdowns and the inability to venture out as before such as needing a private place to work from home, a study area for children, a place for fitness with gyms closed, and an area to better entertain at home versus out and about. This has pushed the demand for properties offering more space within and outside with gardens and green spaces.
Demand in the housing market revealed a desire by many to seek a more rural cottage type lifestyle. That has helped push asking prices upward in otherwise neglected communities by buyers in years past.
Asking prices have increased most in Wales and the north-west England. The asking prices in London have proved to grow the least as home buyers are more interested in moving away from the city lifestyle than into it.
There had been an expectation of more properties coming onto the market as the pandemic eased with vaccinations taking place. It was thought home sellers were choosing to stay put and not have viewings within their home, though most went digital due to the pandemic. Others were put off of having to prepare the home for sale in the midst of dealing with other pandemic pressures. The fact remains that supply is short of the demand from home buyers.
The imbalance of demand and supply in the housing market has allowed sellers to seek higher prices and still find a quick buyer. Experts believe that the demand will continue throughout the year.