UK Housing Market Awaits Negotiations following Article Trigger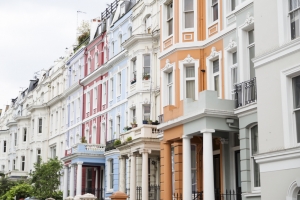 As Article 50 is triggered, the official start of the UK exit from the EU, one thing regarding the short term reaction for the UK housing market is clear – there is uncertainty. Many experts are glued to day by day financial data which could indicate which direction the market will turn next. Some claim they will see no difference in much of any data regarding any sector. Others claim there will be immediate changes to the climate of confidence.
Pricing since the vote last June has changed mainly in the capital city of London where house price growth is at its lowest level in four years, according to data from Hometrack. Cities like Manchester and Bristol are now not only competing with London, but outstripping it as well.
Lucian Cook, director of residential research at Savills, commented on Article 50, saying: "The triggering of Article 50 has been pretty well telegraphed. So for the housing market, it's more about how the subsequent negotiations go and what that does to buyer and seller sentiment."
Cook added: "If the EU is open to constructive negotiations, the impact on sentiment will be limited to mild caution, whereas a more combative stance risks restricting activity to buyers and sellers who really need to move."
The mortgage lending arm of the housing market is yet to change. Remortgage lending as well as original lending is running steady compared with months past. Remortgage is quite likely to stay consistent with lender interest rates so far remaining unchanged.