UK Housing Market Could Be Slowing but Resilience is Still a Possibility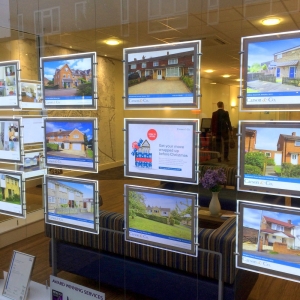 The UK house prices have month after month surprised experts. They did so during the pandemic and are still doing so despite high inflation and rising interest rates. However, despite house prices increasing to another record high in June, it is expected that buyers will begin to leave the market later in the year. Rightmove reported asking prices rose for the fifth consecutive month in June. The 0.3% increase put the average asking price at £368,614.
Rightmove remarked in their report for June that the increase was the smallest increase since January which could be a signal of the market cooling.
Rightmove reported, "After a very strong first half of the year, it is likely that the housing affordability crunch will have a greater impact on market behaviour in the months ahead, with further interest rate rises anticipated during that period. This, alongside more choice coming on to the market for buyers and the usual seasonal variations we would expect, means there are likely to be some month-on-month price falls during the second half of the year."
The annual rate of growth in house prices was cut by half from the before forecasted 9.7% by Rightmove to only 5% due to the signaling of a cooling housing market.
Due to the demand in the market, it is taking longer for a property sale to complete. Therefore, it was suggested that those hoping to move before Christmas bring their property to the market within the next few weeks. It is taking an average of 150 days to complete a purchase after agreeing with a buyer on the sale. Considering the demand has dropped somewhat in the market, it will contribute perhaps to being longer as it will take more patience to find a buyer.
Homeowners looking to remortgage could also be held to a longer time period to complete their process as well. Demand for remortgaging has risen as the interest rate has increased. Through remortgaging a homeowner could obtain many benefits including savings, a fixed rate as a safety net against further increases, cashing out equity to have money in hand, and other opportunities.
The housing market is indeed expected to lose many homebuyers as inflation takes a further tool on budgets and as interest rates rise and make borrowing more expensive. However, it could weather the storm and prove to be resilient despite factors that could normally slow the market. It proved resilient during Brexit and then the global pandemic. It might well do so through the economic hardships ahead.