UK Housing Market Data from BoE Reveals Caution Building in Home Buyers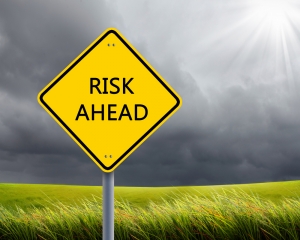 The latest data from the Bank of England on the UK housing market reveals caution as consumers are starting to borrow less with rising inflation and rising interest rates. In September, mortgage approvals reached 66,800, which was down from the 74,400 reported in August. The borrowing value remained relatively steady at £6.1bn. Experts point out that the slowdown in the market occurred before the mini-budget announcement on 23 September, meaning economic responses were not likely influencing buyers.
The slowdown, or natural correction as some are calling it, is in response to many factors. Inflation has been impacting budgets and is likely causing difficulties for hopeful home buyers trying to save for a deposit. Meanwhile, borrowing is more expensive, and affordability could be an issue for many. Also, the inventory of homes coming onto the housing market is still low and it is keeping house prices up.
First time buyers are already showing less demand in the market. A recent report by an online property listing site revealed fewer first-time buyers are showing interest by inquiring about available homes.
Despite fewer mortgage approvals in September, the volume was higher than had been expected by experts. The data might be revealing a rush to buy by those seeking to lock in a low interest rate rather than face higher rates later.
The Bank of England's Monetary Policy Committee (MPC) has voted for an increase in the standard base interest rate at each of the last seven consecutive meetings. The rate has gone from almost zero, at 0.1% in December 2021 to 2.25% last month. The next meeting is this week and economists polled on their expectation of the next vote is for a 0.75% increase in the base rate.
The rate hikes are not only changing behaviors of buyers in the housing market, but also behaviors of homeowners coming to the end of their mortgage terms.
In the past few years, interest rates have been very affordable. Up until last December the 0.1% rate was an all-time historic low in the over 300-year history of the Bank of England. This made most rates from lenders low and affordable. Borrowers were less likely to shy away from even risky rates such as a lender's standard variable rate (SVR) when their mortgage term ended. Even though rates found with a remortgage could have been lower, a SVR was acceptably low.
Now, however, with rates rising all has changed. When a homeowner's term ends, they most likely are turning to remortgages and staying clear of allowing their lender to move their mortgage to a SVR. A remortgage could have an interest rate that is half of what could be offered with an SVR. Not only could saving money with a remortgage be that easy, but in choosing a fixed rate remortgage the homeowner could lock in the interest rate and avoid any future increases throughout their chosen term.
This Thursday is the next MPC meeting, and there is another scheduled for December. Both meetings are likely to result in rate increases.
Homeowners are encouraged to shop for a remortgage to discover opportunities to save and with a fixed rate deal avoid paying more as rates rise. It is easy to shop for a remortgage online. In a matter of minutes after visiting the site of remortgage lender, a quote could be in hand. Visiting a remortgage broker website could offer many quotes from numerous lenders and some brokers could offer exclusive deals. The quotes could then be reviewed and compared to find the best remortgage deal for the homeowner's unique financial needs.
The expectation is for the MPC to keep increasing the rate to a possible 5.0% to control inflation growth. Lenders could then be offering rates at double or more the Bank's standard base rate. Avoiding paying more could be as simple as shopping for a remortgage now.