UK Housing Market Forecast for Next Year Complicated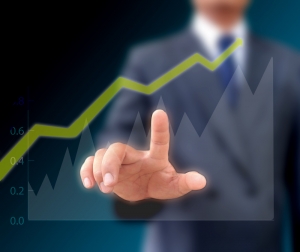 The UK housing market has shown an amazing amount of resilience during the global pandemic. The strong demand from buyers surprised even the most optimistic experts. Rather than settle in during lockdowns, people sought out a more comfortable home to endure the restrictions and lifestyle imposed by Covid-19. A never ending conveyor belt of buyers entered the housing market, and even in areas that had been all but ignored in the past few years.
The city life lost its luster with the higher population, lack of greenspace, tighter restrictions, and fewer resources during lockdowns and afterwards. The countryside offered more space outside and inside more affordable homes. The strong demand for these specific types of homes was dubbed The Race for Space.
The demand in the market was not only from first time buyers, but home movers as well. However many homeowners stayed put and found savings from remortgaging. Some cashed out their built up equity to improve and upgrade their home to better suit their pandemic lifestyle needs.
Homeowners and home buyers were motivated due to historical low interest rates. The Bank of England in response to the lockdowns and economic strains cut the standard base interest rate to the lowest level in over a 300 plus year history. The rate of 0.1% stood until early this month when there was an increase to 0.25% due to rapid inflation growth.
The majority of forecasts for next year do include growth. Interest rates are expected to remain attractively low, though not as low as in 2021. The stamp duty holiday that ended in September is no longer a part of the benefits found by home buyers, but demand is expected to remain strong.
While growth is expected, it will likely be a decline in comparison to the strong showing this year. Every month to month comparison of 2022 to 2021 will likely show a decline. However, optimistic growth month to month is expected to be the trend throughout next year.
There are of course unknowns due to the pandemic impact as it continues to keep residence throughout the world. There is also a question as to the supply of properties that will come available to the market. Continued strain on supply will only push asking prices further upward and close out buyers. Interest rate increases, which are expected in the first half of the year, could slow the market or cause a last minute rush to buy to secure low interest rates before they are gone. Other factors could also cause attention in the market to grow or slow it down.
Overall, the expectation for the coming year for the housing market is optimistic, but it will likely be shadowed by the performance of the market during a global pandemic in 2021.