UK Housing Market Offers Opportunity to Live Best Post Pandemic Lifestyle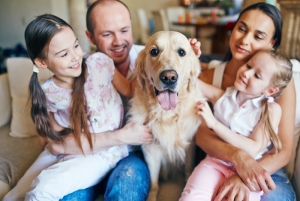 The UK housing market has become the hero throughout many of the past economic hurdles. Not only did it survive and surpass expectations throughout the many years of Brexit and helped hold up the economy within the UK, but it has once again proved to be resilient in the midst of a global pandemic. It would suffice to say that home ownership is still an important part of the UK lifestyle.
It is obvious owning property apparently is still a goal for singles and families, and it might even be more so as the pandemic has reshaped expectations and life strategies.
Being forced to stay indoors and make the most of our dwellings during lockdown had nearly everyone taking a long look at what their priorities in life have been and reshaping what matters.
It is expected that the pandemic lifestyle, which pushed us to consider healthy living strategies and to value more deeply our social connections will transfer post pandemic. Our dwellings will reflect our newfound needs to have a place that is our own that encompasses what matters. Life-long learning, a focus on balance between work and home, a place to gather, a place to grow, and a place to build memories will find a new front center in our daily journeys.
This new desire for the dream home to give us all we want and need is pushing not only first time buyers, but also homeowners to shop the housing market. Add in low interest rate mortgages, many making home ownership wildly affordable with long fixed rate terms, and it is no wonder the housing market is buzzing while Covid-19 still impacts our nation.
The interest in the housing market is in turn pushing up the equity levels in properties. In some areas of the UK, one could literally watch daily their home value increase with online listings predicting the resale value amount.
Equity into cash remortgages, where the built up equity is turned into money in hand for the homeowner, are being used by homeowners to invest back into the property to outfit their current home to better suit their new wants and needs. Upgraded heating systems, green housing choices, new outfitted kitchens, entertainment areas, fitness equipment, office and study areas, add-on rooms, landscaped gardens, and refurbished bathrooms are all choices being made by homeowners to create their dream home where they live.
The housing market has surpassed expectations, and many believe the spring season will prove to be even more robust as new properties typically come to market during the spring. The added incentive of new government schemes to make deposits lower for first time buyers, the extension of the stamp duty holiday to the end of June, and lenders becoming more creative to attract borrowers with attention grabbing low interest rates and deals will no doubt push those yet to make a decision to take action and grab their dream home as well.