UK Housing Market Rises to Break Record and No Slowdown Yet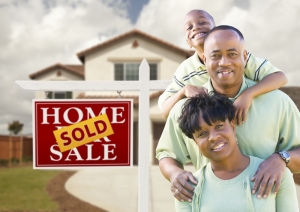 The UK housing market has set another record. June data from Halifax revealed the fastest annual rise in 18 years. Prices rose 13% in comparison to May, which had been the largest monthly increase since 2004. The boost in the market, rather than the expected slowdown, is thought to be partly based on hopeful homeowners seeking to buy before the interest rates rise further.
The lack of supply is also an issue in the market, as demand is still outweighing the number of properties on and coming onto the market.
The average house price according to Halifax is now £294,845. The house price level has increased every month in the past year and has overall increased by 6.8%.
Russell Galley, the managing director of Halifax, remarked on the housing market, "The supply-demand imbalance continues to be the reason house prices are rising so sharply. Demand is still strong though activity levels have slowed to be in line with pre-Covid averages while the stock of available properties for sale remains extremely low.
"Property prices so far appear to have been largely insulated from the cost of living squeeze. This is partly because, right now, the rise in the cost of living is being felt most by people on lower incomes, who are typically less active in buying and selling houses. In contrast, higher earners are likely to be able to use extra funds saved during the pandemic."
Mr. Galley noted that there is strong demand for larger properties. The average prices for detached houses increased by almost double the rate of flats in the past year.
The expectation is the housing market will not be as resilient as it was during the pandemic, and will slow down as inflation puts further stress on households.
Mr. Galley, said, "In time, though, increased pressure on household budgets from inflation and higher interest rates should weigh more heavily on the housing market, given the impact this has on affordability. So while it may come later than previously anticipated, a slowing of house price growth should still be expected in the months ahead."
It might be months before a true slowdown occurs as there could continue to be a drive to buy from those seeking to escape further interest rate hikes. The Bank of England's Monetary Policy Committee (MPC) has increased the standard base rate at each of the last five consecutive meetings. The rate has been hiked from the historic low of 0.1% in December to the current 1.25%.
There was not a MPC meeting in July. The next meeting will be in August and another rate increase is expected.