UK Housing Market Sentiment Remains at High Level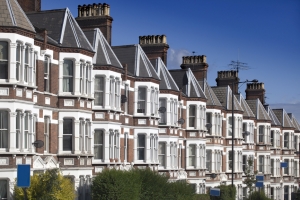 Optimism remains king within the UK housing market as a surplus of demand for residences along with a lack of supply is keeping market sentiment quite high. Months of increasing house prices are also making an impact as sentiment keeps growing and is at a level not achieved since the year 2014. Housing still remains at a deficit with only 60% of houses being delivered required to keep up with demand needed for now and into the future.
The latest House Price Sentiment Index from Knight Frank and Markit Economics was quite telling in regard to perceived value of homes which are resided in. More than 25% of those surveyed believe the value of their house had increased in value over the last month.
The March survey resulted in a HPSI of more than 60. Market sentiment is viewed as positive when the level is greater than 50.
Gráinne Gilmore, Head of UK Residential Research at Knight Frank, commented on the current data coming out of the UK housing market, saying: "Fundamentals for the UK housing market remain steady, especially around mortgage costs which remain at record lows. The imbalance between demand and supply of housing is also underpinning house prices. The delivery of new homes remains some 30 to 40% below the levels needed to start to address the annual shortfall of housing in the UK."
The future HPSI increased to more than 71 in March after a 69.8 was posted in the month of February. The future reading is an estimate of what households believe will happen during the next year. The March reading was the highest since the middle of 2014.