UK Housing Market Showings Signs of Slowdown as More Interest Rate Hikes Forecasted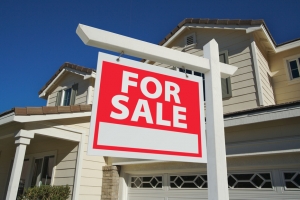 The determination of UK home buyers can be seen in the latest house prices data which revealed that while the average house price increased last month, it was at the slowest growth rate since July 2020. Interest rates have caused mortgages to surge upward in cost. Repayments are taking up more of a home buyer's income, and as homeowners many are facing possible negative equity and perhaps even worse as interest rates rise.
According to Royal Institution of Chartered Surveyors' (RICS), a higher percentage of surveyors signaled a slowdown in the growth of house prices. The measurement fell to +32 in September from the +51 reported in August.
Simon Rubinsohn, RICS's chief economist, remarked, "Even though the headline price balance remains in positive territory for now, storm clouds are visible in the deterioration of near-term expectations for both pricing and sales.
"Looking further out, the picture portrayed by the RICS survey has clearly shifted in a negative direction."
Other reported data on the UK housing market from builders and lenders has revealed that home buyers are either backing out of the market slowly, or perhaps they are finding it hard to afford to enter the market.
The government is expected to extend schemes for first time home buyers and perhaps offer other incentives to keep buyers interested in the market.
One motivating factor could be that buying sooner rather than later will help a home buyer escape the higher interest rates that are forecasted for the months ahead. If the buyer is determined to become a homeowner, then buying at current interest rate offers could save thousands of pounds rather than waiting out and having to choose from much higher rates.
The Bank of England's Monetary Policy Committee (MPC) has increased the standard base interest rate from 0.1%, an all-time historic low, to the current 2.25%. The first increase occurred in December of last year and seven consecutive meetings later the rate increases have put the base rate to its highest in over a decade.
There are expectations that the MPC could increase the rate by a whole percentage point at the next meeting in early November. There is another meeting scheduled in December and another increase could occur.
Home buyers and homeowners are encouraged to consider fixed rate mortgages or remortgages as they could lock in a rate and avoid the impact of future increases. The MPC has warned that more rate hikes are possible as inflation continues to grow. While rates are not as low as they were this time last year, by next year, the current rates could look very attractive in comparison.