UK Lenders Compete for Clients in Massive Price War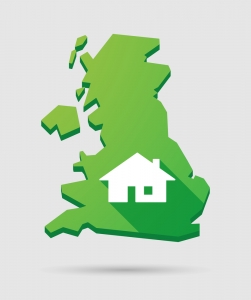 Banks and lending institutions of all types are now locking horns in a price war which was born from the Brexit vote and seems will continue for some time, according to the latest forecasts from UK housing market experts. Immediately following the vote, lending activity slowed and turned many heads as to the future of lending. Banks are not unfamiliar to the latest round of competition, but the cut in interest rates is now becoming a challenge as they struggle to maintain positive profit levels.
Original house mortgage loans as well as remortgage loans are now the focus of brutal price wars. Lenders such as Royal Bank of Scotland, HSBC, Barclays, and Lloyds Banking Group have all begun marketing lending packages aimed at driving new customer growth.
Lending has bounced back for original loans and remortgages since the Brexit vote even in the present climate which includes vast amounts of uncertainty within all sectors.
Banks are now getting creative. The days of offering low interest rates combined with low administration fees and that's it are over. Offering varied lending terms along with varying interest rates are now the norm according to the latest research.
Homeowners waiting for the perfect time to engage in the process of remortgaging are now springing into action thanks to the latest cut to the base interest rate. Remortgage deals with ultra-low interest rates are available as many experts agree the time to obtain a deal is now.
Accessing home equity through a remortgage can be one of the most beneficial features of this financial tool. It is now a streamlined process and can be completed entirely online.