UK Lockdown Begins but Housing Market Remains Open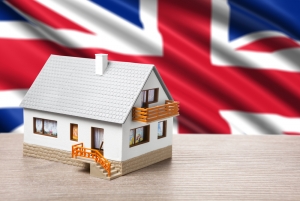 The UK has begun another lockdown due to the further impact of the pandemic. In an attempt to slow down the spread of the virus, certain activities will be prohibited, but those looking to move home can do so. On Twitter, Housing Secretary Robert Jenrick answered a question as to whether one can move home and remarked, "The housing market will remain open throughout this period. Everyone should continue to play their part in reducing the spread of the virus by following the current guidance."
The guidance for searching for and moving into a new home was set in August and was issued as: "The process of searching for and moving into a new home is different because property agents, conveyancers and other professionals have modified how they work to reduce the risk from COVID-19. These changes could include doing more online, such as offering virtual viewings; vacating your current property during viewings; and ensuring your property is thoroughly cleaned before someone else moves in.
"We encourage all parties involved to be as flexible as possible and to be prepared to delay moves, for example if one of those involved becomes ill with COVID-19 during the moving process or has to self-isolate. It may become necessary to pause all home moves locally or nationally for a short period of time to manage the spread of coronavirus. We will let you know if this needs to happen.
"If you are about to enter into a legally binding contract, you should discuss the possible implications of COVID-19 with your legal professional and consider making contractual provisions to manage these risks. You should not expect to immediately be able to move into any home where people have COVID-19 or are self-isolating.
"Those renting a property, letting agents, and landlords should be aware of and follow the government guidance on coronavirus and renting which contains further advice that may also be applicable such as on possession proceedings, repairs, maintenance, and health and safety."
Other safety advisements were issued as to how to personally view a property, and for how home sellers could best keep themselves and their home safe. Estate Agents should be up to date on the guidance given and will advised home buyers and sellers.
Home buyers are encouraged to be patient throughout the process and rely as much as possible on virtual viewings and dealing with their estate agent and lender online.
Homeowners, too, in search of lending are being encouraged to shop for a remortgage online.
Borrowers will likely find that lenders and brokers have already updated their websites to best serve their potential customers during the pandemic. This would include the ability to gather quotes of possible mortgage and remortgage offers online. With the process easy and quick to complete, having the best offers and information in hand will be helpful for those looking to move home or for those staying home during the coming weeks until the lockdown is lifted in December.