UK Mortgage Approvals Reach Highest Level in Over a Decade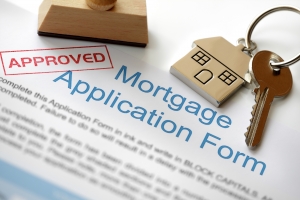 The latest report on mortgage approvals from the Bank of England has revealed they have reached the highest level since 2007. The pandemic has not harmed the dream to become a homeowner and some reports have estimated the pandemic has driven the demand from home buyers.
The pandemic has pushed people to stay at home more and it has motivated people to seek more room and perhaps a better place in which to work at home or to allow their children to better study and play at home. Even homeowners have pushed demand for borrowing by seeking out remortgages to upgrade and improve their properties to better suit their new lifestyles during the pandemic.
The Bank of England reported that mortgage approval levels outperformed the forecast at a level of 91,500 in September. This is an increase over the growth shown in August of 85,500. Expert economists in one poll had forecasted mortgage approval levels for September to be only 76,000.
Some experts believe the higher demand from home buyers is due to the stamp duty holiday that began in the summer and will end in March. Others believe it is due to the continued low interest rates available from lenders for borrowers looking to climb onto the property ladder or move home.
The cold weather could spark another boost to the housing market and mortgage lending. The upcoming winter months are likely to be on the minds of those that have been considering a home purchase. With the inability to spend as much time outside, and even more time to be spent inside dwellings, motivation could grow to find a more comfortable place in which to thrive during the long expected time the pandemic will impact normal living.
Home buyers and homeowners are being encouraged to shop lending sooner rather than later as some lenders are tightening up their lending criteria and pulling their best deals from the market. This is due to higher demand from borrowers.
If a new home is your dream for the holiday, or a larger or smaller space in which to thrive during the pandemic and beyond, or perhaps the ability to improve and upgrade your current home sounds hopeful, then by all means become part of the higher lending demand and make the months ahead the very best for you. Start shopping for lending opportunities online and make the process quick and easy. Then take action as soon as possible to get the process started during this lending boom if the time and deals are right for you.