UK Remortgage Activity Strong in February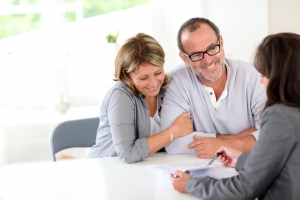 UK remortgage activity within the month of February was the highest in seven years according to the property services provider LMS. Remortgage value reached a total of £4.4bn for the second month of the year. Although this figure was quite strong, it is still a slight decrease from the total posted in the month prior.
Remortgage loans surpassed a 20% increase year on year for the month of February, but fell off by more than 15% when compared with the month of January.
UK house owners are still in quite a favourable position when it comes to remortgaging. Lenders are in heavy competition with one another as the year comes into full swing. Those lending to house owners are in need of a strong start to the year and remortgage activity is providing that strong start. Although an indefinite hold is being placed on a possibility of rise in interest rates by market experts, lenders are finding many house owners still in search of a beneficial remortgage.
Many attractive deals are on the table for all house owners to take advantage of. A remortgage makes it possible for a house owner to get a fresh start and completely change the outlook from a negative one to positive.
Andy Knee of LMS commented on the latest figures in regard to remortgage, saying: "Despite a drop in activity from January, a trend we've experienced each year since 2010, remortgage lending in February remains buoyant. The value of loans were the largest amount recorded in the month of February for seven years, demonstrating maintained momentum for remortgaging as we return to a healthy, post-recession market.
"New rock-bottom rates should encourage even the most hesitant of home owners to consider the benefit of remortgaging, since huge savings can be made. However, there's a push and pull occurring in the remortgage market at the moment. On one hand we have enticing, rock-bottom rates, and on the other, a looming uncertainty compounded by the possibility of a Brexit and the shaky global economy."
Knee added: "This means we expect remortgaging growth to continue but we shouldn't expect a drastic change in activity until after June 2016."