Uncertainty Swirling within UK Housing Market until after Referendum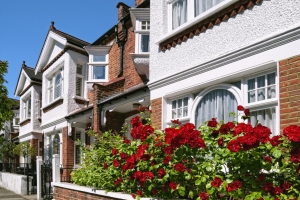 A major estate agency is taking a more cautious approach to forecasting the coming months of the UK housing market amid talks of a possible Brexit and the slump expected in the buy to let sector following a government imposed new tax on April 1st. Countrywide estate agency is making public notice of a possible slow down taking place in the next few months after a strong start to 2016. Other estate agencies are echoing this sentiment and planning for a halt to strong growth, including the increase in house prices.
Countrywide commented on the possibility of a slowdown in recent remarks, saying: "We expect the housing market to slow in the second quarter post the surge in buy-to-let activity in the first quarter and reflecting challenges from the political and economic uncertainty in the lead-up to the EU referendum in June."
Allison Platt of Countrywide added to the remarks, saying: "We are encouraged by the strong performance delivered in the first quarter.
"Mindful of the political and economic uncertainty surrounding the EU referendum, we are taking a cautious view of the coming months."
Savills and the Royal Institution of Chartered Surveyors have also noted concerns about the months ahead and the impact the EU referendum will have on the market. They predict uncertainty will prevail until the June 23rd vote and even more will continue afterward. Expectations for housing prices to decrease are among one point they both agree upon.
The remortgage market is also in speculation until the referendum takes place. After a few up and down months leading to the mid-summer vote, activity level is uncertain through the end of the year. Benefits of a remortgage will continue for house owners seeking a lower rate, however as many lenders are expected to remain in a heightened state of competition.