Why a Lower Interest Rate Remortgage is Better Than Paying a Higher Interest Rate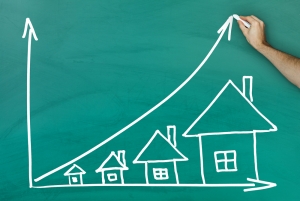 Homeowners have likely never had such an opportunity to save as they do right now. The Bank of England, in response to the impact of the pandemic on the economy, cut the standard base rate to a 300 year low record of 0.1%. Lenders soon took action and cut their remortgage rates to very attractive lows. In the beginning, homeowners took advantage of the remortgage savings possible, but the demand slowed. Homeowners allowed their mortgage term to lapse and rather than remortgage were moved to their lender's standard variable rate (SVR) and in doing so made the choice to pay out more money than necessary.
A recently released study revealed the myths that surround remortgaging and one was in paying a higher interest rate homeowners were paying off their mortgage loan faster than if they remortgaged to a lower rate. That is not true as an interest rate does not determine the length of paying back a mortgage loan.
The interest rate attached to a mortgage loan will determine the overall amount paid on the original amount borrowed. The interest on a loan can be thought of as the cost of borrowing the money. In getting a lower interest rate, the cost of borrowing lowers. Get a lower interest rate than the one originally attached to the mortgage and there are savings to be gained.
A report of the average of the top remortgage deals versus the average of those same lender's SVRs revealed that homeowners on a SVR could be paying twice as much in interest than if they were to remortgage.
It is simple to discover just how much money could be saved by remortgaging. Lenders and brokers often have the ability to get a quick quote from their website. Brokers will be able to offer many quotes from various lenders. The quotes will allow a homeowner to see what low interest rates are available and what savings are available.
No homeowner should be paying more than they have to and a remortgage could offer substantial savings at a time when the extra money could be helpful to the household budget.