Will the MPC Increase the Base Rate or Will the Current Rate Hold Steady for Homeowners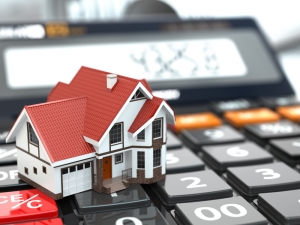 Will they or won't they is the question being asked concerning the next Bank of England's Monetary Policy Committee (MPC) meeting on 23 March. The implications of another rate hike is that there could be a lot of negative impacts on consumers, especially homeowners and small business owners. Those with the largest value loans are going to be paying more if they are connected to a variable rate which means they are subject to further rate hikes after already being hit hard by the last ten MPC meetings.
The MPC has made increases to the standard base interest rate during each of the last ten consecutive meetings since December 2021. The rate has climbed from an historic low of almost zero at 0.1% to 4.0%.
Experts have worried about how affordable mortgages will be for homeowners. There are many that will be coming to the end of their mortgage terms this year and that means the end of their possibly historic low lender rate. Some will go to an interest rate that is double or more what they were used to paying. Repayments could be a strain on budgets and for some it might be too much, and defaults will be a possibility.
Some experts, as well as at least one of the Bank of England policymakers, believe the rate should be kept at 4.0% with no further rate hikes for the time being. The next MPC meeting will include an inflation report and it will of course heavily influence the actions of the committee. Other factors will be considered as well, but inflation is the reason for the first interest rate hike back at the end of 2021.
In a speech, an external MPC member, Swati Dhingra, remarked concerning another rate hike, "It risks unnecessarily denting output at a time when the economy is weak and deepening the pain for households when budgets are already squeezed through energy and housing costs.
"In my view, a prudent strategy would hold policy steady amidst growing signs external price pressures are easing and be prepared to respond to developments in price evolution. This would avoid over-tightening and return the economy sustainably to our 2% inflation target in the medium term."
The expectation of a MPC rate increase is for at least a 0.25% to a possible 0.50%. There will not be a MPC meeting in April, so any rate hike could be considered to be one that will keep inflation moving in the right direction until the next scheduled meeting in May. This is why most believe a rate hike is more likely to happen than not.
Inflation when last reported was still in double digits at 10.1% having declined slightly from a peak of 11.1% in October. The Bank's target rate is 2.0% and there is still a long way to go for it to lower closer to that level. This is why there is a strong expectation of further rate increases needed.
For homeowners, experts are encouraging them to shop for a remortgage which is an opportunity to avoid paying more than necessary.
When a mortgage term ends, the homeowner has the options to either remortgage or allow the lender to move them to their standard variable rate (SVR). A remortgage is usually connected to a lower interest rate and the difference between a remortgage interest rate and a SVR could be substantial meaning the savings could also be substantial.
The average of a SVR was recently reported at over 7% while an average of a two-year fixed rate remortgage was reported near 5.0%. The good news is that as demand for borrowing has dropped with higher interest rates, lenders have become more competitive meaning homeowners could find creative and attractive deals offered in a remortgage.
Shopping for a remortgage is simple to do online. Visiting the website of a remortgage lender could put a quote in hand in a matter of minutes. While visiting a remortgage broker could make many quotes from a variety of lenders available to review and compare. Brokers also could have exclusive deals not offered directly from lender to borrower.
Whether the MPC chooses to increase the base rate or not, homeowners are dealing with higher rates that could not have been expected a little over a year ago. Experts are encouraging homeowners to get acquainted with their current deal and prepare for when their term will end. In doing so, a strategy could be put in place to make the most of opportunities to save money despite the economic conditions. A remortgage could be the right choice for saving from a SVR and with a fixed rate remortgage a shield could be put in place to protect the household budget from any further rate hikes needed by the MPC.