Barclays PLC
History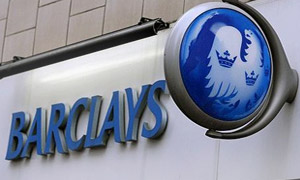 Barclays PLC is a British Financial Services firm that has operations worldwide. It is currently ranked by Forbes Gobal as the 25th largest company in the world, and by market share, the largest financial services provider global, and the second largest bank in the UK and world based on asset size. Its headquarters are based in London the city where it all began in 1690. And since those early days, it has been renamed several times from Barclay, Bevn and Bening in 1776, to Barclay, Bevan, Barcklay and Tritton in 1785, to Barclays and Co in 1896. Acquisitions and merges synonymous with British banks continued for decades; between 1905 and 1916 Barclays purchased several small English banks. Then they amalgamated with the London, Provincial, and South Western Bank in 1918 and 1919 saw the acquisition of British Linen Bank.
Milestones of Barclays have included establishing a US affiliate, Barclays Bank of California in 1965; launching the first credit card in the UK in 1966, the worlds first ATM machine in 1967, becoming the first bank to reopen bank branches on Saturday mornings, 20 years after the trend had discontinued, leading to record profits for Barclays, and launching Connect, the first debit card in the UK in 1985. Within that timeframe, Barclays Bank and Barclays Bank International merged and became Barclays PLC and the UK Retail banking was renamed Barclays Bank PLC. And the next milestone occurred with the acquisition of Woolwich plc, in 2000. But then in 2001 Barclays proceeded to close 171 of their branches.
Acquisitions continued however, and Barclays rebranded Woolwich branches to Barclays and the Woolwich brand has still been retained for their mortgage products. Financial difficulties ensued, with Barclays share prices dropping and even suspended for a short time. Share prices fell by 90% in January 2009, but have since recovered and now have exceeded previous values.
Other purchases included the credit card brand Goldfish, and a Russian bank and Barclays commenced operating in Pakistan. Lehmans Brothers, in the US was acquired as they were going bankrupt. And although later when the British Government offered to inject funds in Barclays, they declined preferring to raise the capital themselves. And in March 2009, Barclays received billions of dollars from arrangements with AIG, including funds from the US for their own bailout. But now since its inception over 300 years ago, Barclays retains a strong foothold in the world and UK financial industry, employing over 147,000 people in 50 countries. It offers retail banking, credit cards, corporate banking, investment banking, wealth management, and investment management for its over 48 million customers worldwide.
Remortgages offered through Barclays
Within all the products that are offered through Barclays, remortgages are just one, but at Barclays they do them well. They have won numerous awards, with 2009 claiming the Beat Online Mortgage Provider by the organization Your Money. The Woolwich Switch & Save® remortgage package is available on selected mortgages. They include benefits such as a non-disclosed valuation, and either no fees for in-house legal services or £200 cash back upon completion. The application can either be completed in person at a branch or online.
The three remortgage options that are offered are the Fixed Rate Mortgage, the Tracker Mortgage, and the Offset Mortgage.
The Fixed Rate Mortgage includes:
a 2 year fixed term
a minimum 30% deposit
a minimum loan £250,000
a choice of fixed rate periods
fixed monthly payments
up to 85% LTV is a new home
repaying up to 10% per year.
The Tracker Mortgage includes:
variable interest rate depending on the Barclays Bank Base Rate
being portable if you move
no hidden fees
repaying up to 10% per year
the lifetime tracker option - 70% LTV with a minimum loan of £200,000
The Offset mortgage includes:
offsetting up to 12 current accounts, savings accounts and ISAs against your mortgage helping you pay your mortgage earlier
saving money
paying interest only on the difference between your mortgage amount and the balances in linked accounts
managing your mortgage online
overpaying as much as you like
keeping access to savings and other accounts
paying no tax on your savings