Bristol & West
History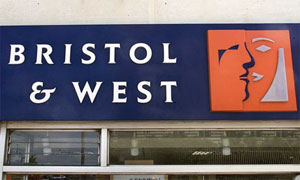 The Bristol and West Building Society originating in Bristol England and its main business was centered around mortgage lending for residential and commercial customers. This society then changed over to a commercial bank, named just Bristol & West as a division of the Bank of Ireland. In 2005, Bristol & West sold its saving and investment portfolio to the Britannia Building Society. This deal also included the entire branch network and its direct savings portfolio estimated at £80m.
During the global financial crisis in 2008, the Bristol & West group did not stand unaffected. The Bank of Ireland took a stand to limited mortgage lending operations which in turn had a profound effect on many institutions - including Bristol & West. Many smaller mortgage processing centres throughout the UK were closed, moving most of the operations into the main processing centres in Bristol and Solihull.
In January 2009 Bank of Ireland announced the closure of the two processing centres and then it announced that Bristol & West Mortgages would cease accepting new customers and would become just a shell company.
Remortgages offered through Bristol & West
Due to the regulatory changes, all Bristol & West plc mortgages were transferred to the Bank of Ireland. Therefore, Bristol & West is not longer authorized to offer any additional mortgage business to new clients.
For more information, please contact Bristol & West or the Bank of Ireland directly.