Royal Bank of Scotland
History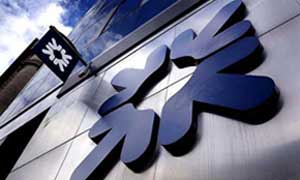 The Royal Bank of Scotland (RBS) is the largest banking group in Scotland and at one point held the honour of being the second largest bank in the UK and Europe and even the fifth largest in the world. Their head office, which was newly opened in 2005, is located in Gogarburn, Edinburgh. The RBS is a British state owned banking and insurance company which Her Majestys Treasury (HM) currently holds an 84% controlling share.
The RBS has enjoyed a very long and solid history, tracing its lineage back as early as 1727. Currently, this banking group offers a wide range of financial options to its clients including personal and business banking, private banking, insurance and corporate finance. The RBS has operations in Europe, North American, and Asia.
During the last economic crisis, that had a very adverse effect on the overall global economy, RBS withstood some very serious hits. They have been working diligently to revise their strategic plan and are looking at various options of restructuring that will assist in regaining consumer confidence and fortify their overall performance and profitability.
Rebuilding shareholder value is at the forefront of RBS' commitment to their customers as they look at strengthening that confidence for their 40 million customers worldwide. Their network of over 3,800 relationship managers based in the 2,278 branches and 118 business centres means that RBS is committed to customer service and offers a wide range of products that will suit a variety of needs. RBS also operates 20 mobile banks which services over 100,000 customers in 350 remote communities across the UK - the largest network of its kind in the country. Relying on RBS for your banking needs means that you have access to a wide range of services and products that are directly suited to your lifestyle.
Remortgages offered through RBS
At RBS, they offer a wide range of financial services for their customers and remortgages is just one of them. There are two options that RBS offers for their remortgage product - a fixed rate remortgage deal and a tracker rate remortgage deal.
The fixed rate remortgage deal is just that - you lock into a predetermined and non-fluctuating rate which means that your payments will stay the same for the entire duration of your remortgage term. This means that you can plan and maintain a budget that will work for you and your financial situation.
RBS offers several fixed rate mortgage rates and terms. These include terms for two years up to five years. Rates fluctuate depending on the term from 3.00% to 6.89% for new customers. The shorter the term and the lower the rate, the higher the amount of down payment that is required. Each different option is also subjected to fees ranging from zero to £999
The tracker rate remortgage deal offers a different option for your remortgage in that the rate will fluctuate based on the Bank of England Base Rate - so your monthly payment will vary depending on how much the Base Rate changes.
RBS' tracker rate remortgage deal is only offered for a two year term. The rates range from 2.19% to 3.19% for new customers. There is a "no Early Repayment" option as well, but the fees for this type are to £1,499 and only available to Royalties Private and Royalty Business Customers.