Increased Remortgage Demand Means Lower Interest Rates for Borrowers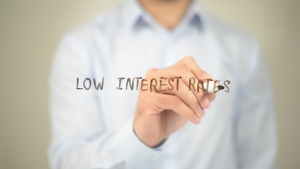 Demand for remortgage lending has picked up in recent weeks which has prompted many lenders to cut rates even further. The New Year began several weeks ago with many offering remortgage packages at lower rates in an effort to increase interest amid uncertainty in the housing market with Brexit. Now, lenders of all sizes are seeing demand for remortgage hit a new level and they are responding by making remortgage deals even more competitive. It truly is a borrower market at the moment according to housing experts.
According to Moneyfacts, borrowers are finding lower rates now on fixed rate remortgage deals. Over the past few months demand has picked up despite concerns about what will happen following the last days of March and the beginning of Brexit.
The average two year fixed interest rate on remortgage in the year 2018 was 2.53%. That figure has dropped to an average now of 2.49%.
Many property owners who chose to remortgage at the end of last year will now save even more by making the wise decision to remortgage now instead of transitioning to their lender SVR. The transition could likely increase the cost of most monthly mortgage payment amounts creating stress and extra burden for those paying close attention to their outgoings.
Rachel Springall, finance expert with Moneyfacts, commented on the latest data, saying: "Remortgage customers who locked into a two-year fixed deal at the end of 2018 may have missed out on a cheaper deal, as the average rate continues to decrease, dropping by 0.03 per cent since January to stand at 2.49 per cent today."
Springall added: "Yet those who waited may now save even more by moving off their SVR and instead locking into a two-year fixed deal."